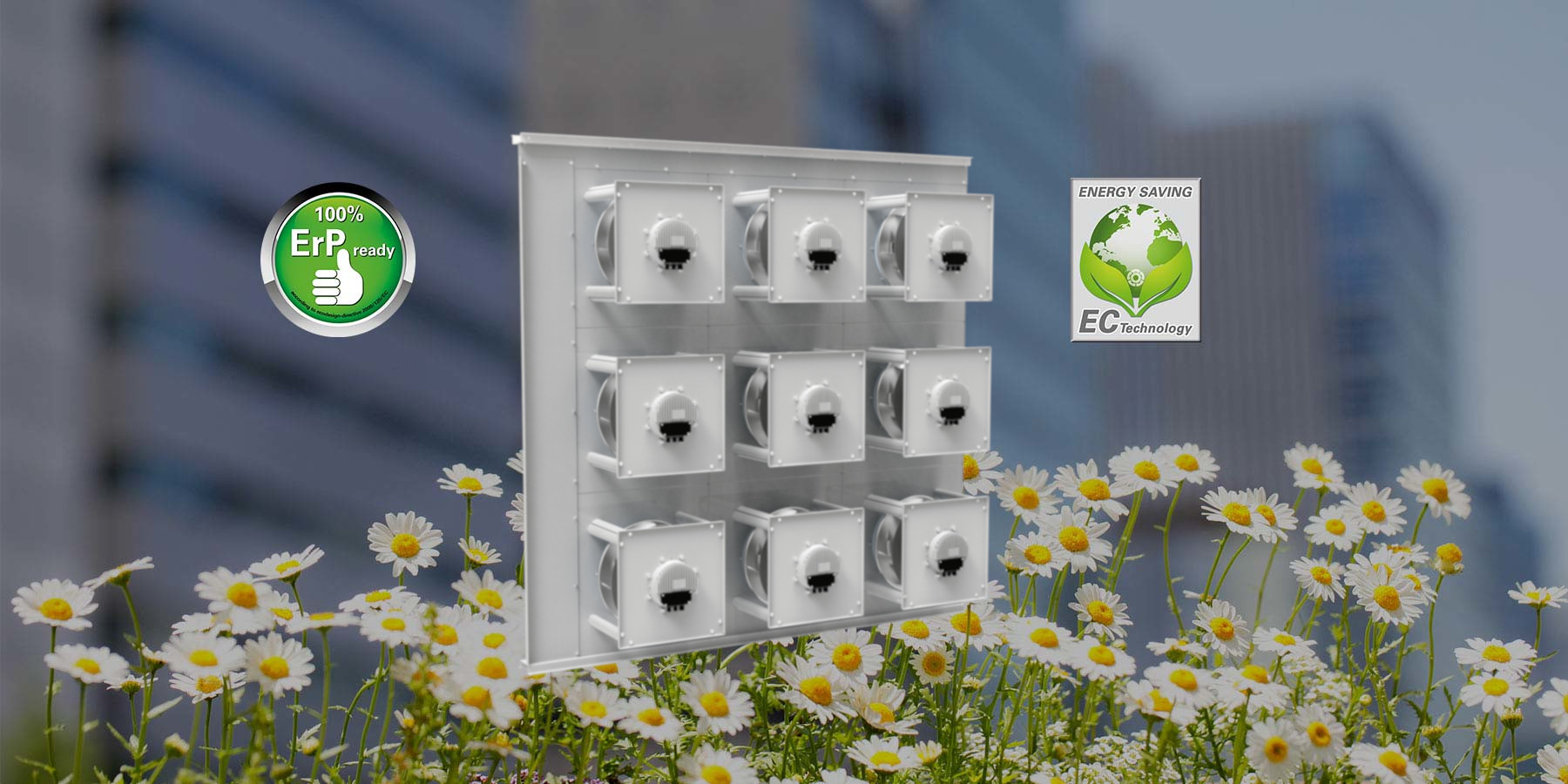 About Rosenberg ECFanGrid™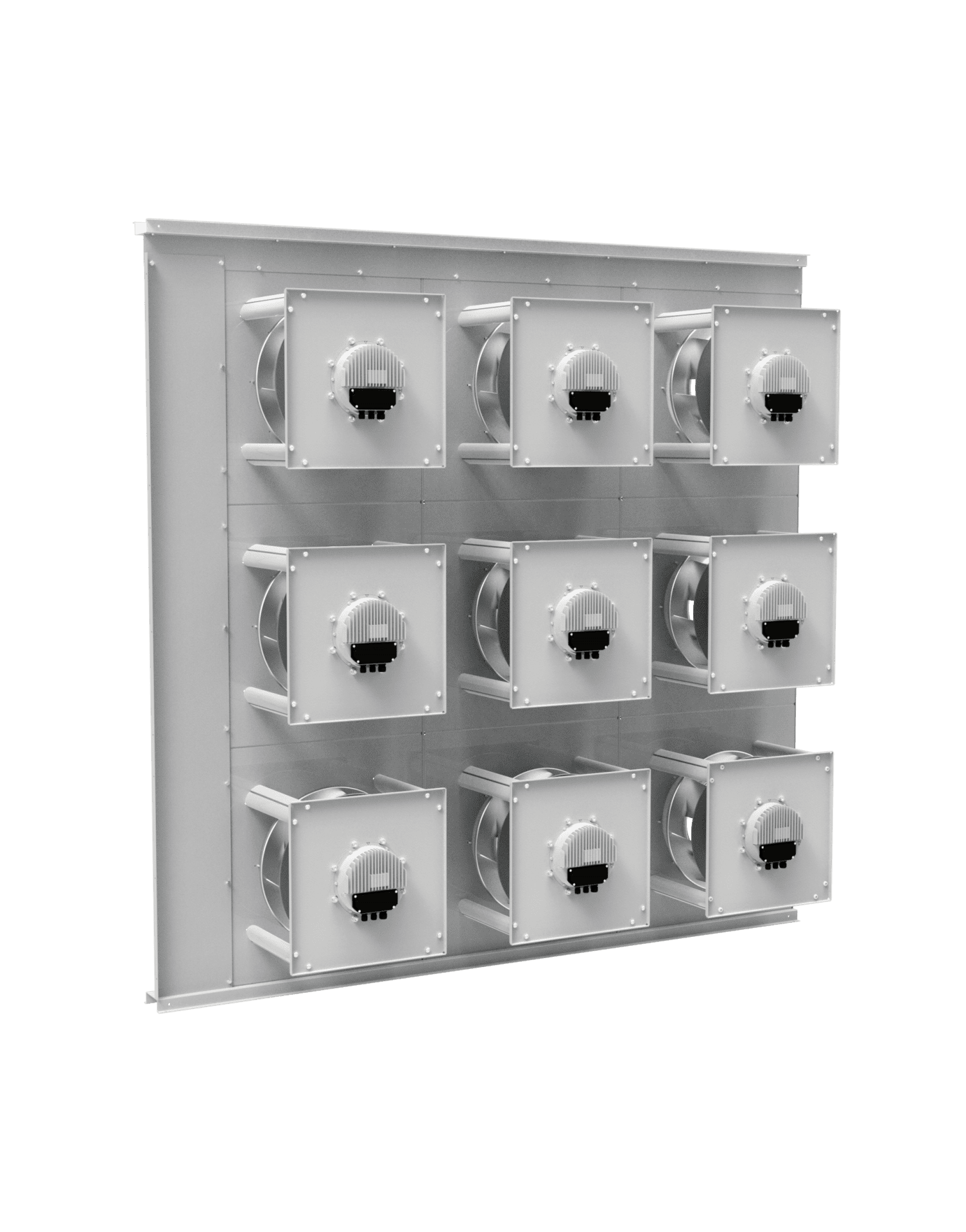 A Rosenberg ECFanGrid consists of series of EC fans used in parallel. The resulting air flow is proportional to the number of fans used, with the pressure conditions remaining the same.  Fan units can be joined in any quantity or arrangement – 1×3, 2×2, 2×3, 3×3 – for virtually limitless application flexibility.
The use of electronically-commutated (EC) fans is not only highly efficient, but they form a perfectly matched unit for a cost-effective "plug and play" solution for individual ventilation requirements.
Comprehensive testing has been carried out in our certified testing facility and results are available for the asking. A white paper with design recommendations, as to how to apply a Rosenberg ECFanGrid, is also available for download.